Who we are -
New World CAD/CAM is the global provider of the Complete Solution and consulting services that generate the insight from CAD/CAM and CAPP techniques to drive the efficiency of your product design and manufacturing processes.
Our major asset is our highly talented management and experienced R&D team. The 4 core sectors in the company have intensive knowledge and experience in the CAD/CAM field. And we have over 10 years of solid experience in the mold design and manufacturing, and mold workshop management, which leads us capable to provide to a down to earth practical solutions.
Contact e-mail : info@nwcadcam.com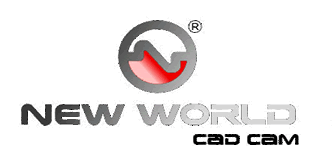 How we do it -
As a Complete Solution provider for manufacturing, NW CAD/CAM provides the best solutions to maximize return on the investments. Our deep industry knowledge background enables us to help clients to address specific issues to their business. While unmatched academic background provides the capabilities for us to serve our client well.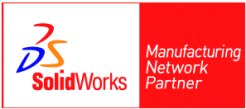 About SolidWorks -
SolidWorks Corporation, a Dassault Systemes S.A. (Nasdaq: DASTY, Euronext Paris: #13065, DSY.PA) company, develops and markets mechanical design software solutions. Founded in 1993, SolidWorks' mission is to unleash the power of 3D for everyone in product development. Only SolidWorks is 100% focused on product design, providing software and services that help manufacturers get new products to market faster. Innovative, yet proven, SolidWorks software is the standard in 3D. In last few years of delivering product, SolidWorks has shipped over 350,000 total seats of software worldwide. SolidWorks has offices around the globe and sells, distributes, and supports its products through a worldwide network of resellers. For the latest news, information, or a live online demonstration, visit the company's Web site ( www.solidworks.com ) or call +1-800-693-9000 (outside of North America, call +1-978-371-5000).